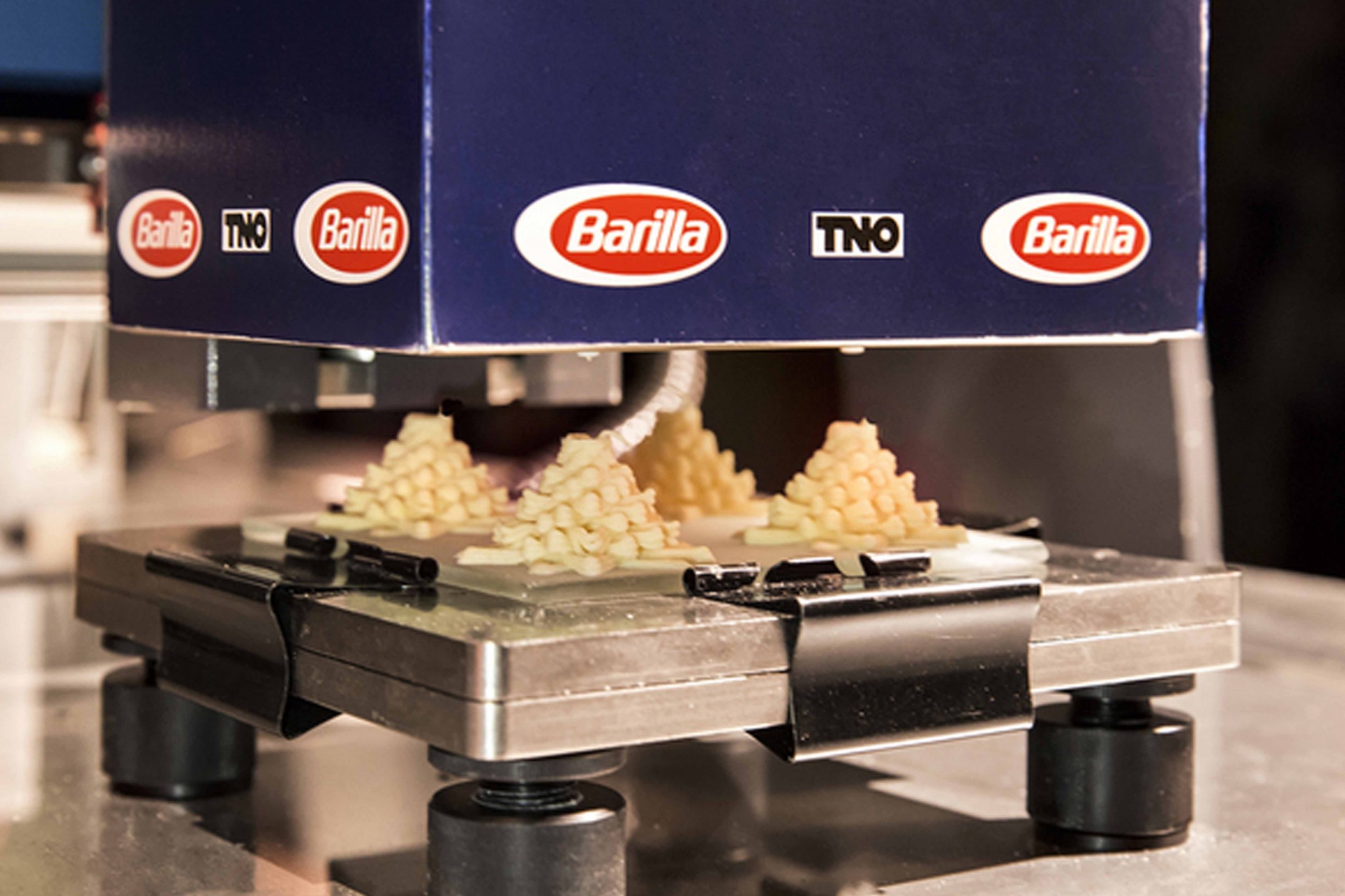 3D Printing…Food
Gunther's Lane is home to a lot of technology, most notable of which includes our 3D printer!
So far, we've used the printer to print a variety of objects that we have very simply and very quickly downloaded and got the Makerbot extruding.
Many people, ourselves included though, have developed somewhat of an obsession with discussions around 3D printing food!
Yep, that's right. No typo in the above, just a mind blowing leap in technology.
One example started back in 2014 when pasta company Barilla began experimenting with 3D printing pasta.
"The multinational pasta producer began developing the printer as part of a collaboration with the Netherlands Organisation for Applied Scientific Research (TNO), and they now have a working prototype that they recently presented at Cibus, an Italian food held in Parma, Italy in May of this year. It's not fully production-ready yet; Barilla is still working on getting it to print faster but it's come a long way since the beginning."
See here for the full article published by online publication 3Dprint.com here: https://3dprint.com/151348/barilla-pasta-3d-printer/